July 30, 2009
IBD: Hey Obama, Stop Blaming "Big Tonsil" And Look At The Lawyers If You Want To Cut Health Care Costs
— DrewM
If you want the big medical dollars you have to go to law school,
not medical school.
Earlier this year the Los Angeles Times reported the somewhat surprising statistic that the most performed operation in America is the cesarean section, where a baby is delivered through an incision in the mother's belly and uterus. C-sections are now performed in 31% of births, up from 4.5% in 1965.

They have not increased because they're more expensive than routine deliveries.

It's because of lawsuits.

Trial lawyers helped create a medical crisis through malpractice suits that raise costs while driving doctors from their practices.

Old Democratic presidential aspirant John Edwards won $175 million in judgments over a 12-year period suing doctors, hospitals and insurance companies, everyone but the candy stripers, over infant cerebral palsy cases allegedly caused by mishandled deliveries.

As the American College of Obstetricians and Gynecologists noted in a study in 2003, cerebral palsy could not be blamed in the "vast majority" of cases on delivery trouble. Edwards enriched himself by using bad science to bankrupt innocent physicians.

The New York Times has reported that as a result of such lawsuits, "doctors have responded by changing the way they deliver babies, often seeing a relatively minor anomaly on a fetal heart monitor as justification for an immediate cesarean."
But "tort reform" are the two words that may not be spoken during this debate. Gee I wonder if this might have something to do with it?
Amaya Smith, a spokeswoman for the American Association for Justice, the trial lawyers' trade group, declined to comment. The association's political action committee has given 95 percent of its donations in the 2008 campaign to Democrats.
Now I don't think donations usually affect votes as a quid pro quo but interest groups donate money to politicians who share their beliefs. We all know Democrats have an interest in screwing insurance companies and making people dependent on the government (you know, like all health care professionals are in places like the UK).
So no, you may not have tort reform but "Doctor" Obama will keep telling you how mean your family physician is. After all, he's seen the chart....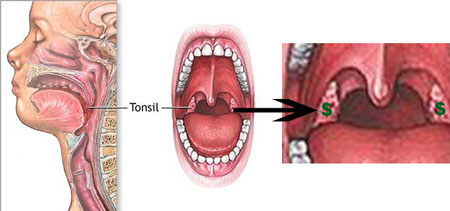 Thanks to Slu for the Slushop and "Andy" in the comments last night for the IBD tip.
Posted by: DrewM at 07:10 AM | Add Comment
Post contains 419 words, total size 3 kb.
Comments are disabled. Post is locked.
71kb generated in CPU 0.05, elapsed 1.1234 seconds.
42 queries taking 1.0955 seconds, 233 records returned.
Powered by Minx 1.1.6c-pink.